Western:
Snowy (Pärnu).
Southern:
In Tartu, Annar, Athela, Draglar, Durcano, Hana, Harduin, Implithura, Kalm, Kroom, Mammoth, Miia, Morris, Nilin, Prist, Tempus and Warf.
Baresark (Võru), Moloko (Elva).
Eastern:
Ery (Rakvere), Myrddin, Öseler.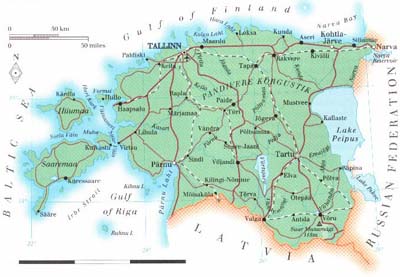 Northern:
In Tallinn Ainagul, Ares, Aznog, Bungo, Bök, Cele, Diamonium, Donald, Enforcer, Feagil, Freyja, Ger, Glimo, Guido, Hambaork, Hector, Kala, Kunduk, Liliah, Lothar, Manatark, Marduk, Marras, Nator, Nuga, Omen, Reno, Röhick, Sambala, Silicon, Swork, Uinen, Vidomina, Wrain, Öökoll and Ypsilon. In Saue, Androg, Nacs, and Naksur and Riviel in Rapla. Others in the North: Nasti, Haunga, Rohik.